A clogged toilet is one of the biggest inconveniences that anyone can come across. This scenario happens when the toilet pipes are blocked, making the toilet flushing system fail. This problem can be, however, solved with much less mess than expected. 
Simple household items can solve this problem without hiring a professional and spending money on it. The toilet should not be flushed anymore once it has been blocked to reduce the dirty mess. Not flushing reduces the water levels and thus the risk of sewage flooding in the bathroom. 
Below are some ways to solve the problem, but it is crucial to use protective attire such as gloves and clean up afterward before performing any of them.
Using the plunger is a very fundamental process to unclog the toilet. The plunger is always available in any toilet, and it is meant for this purpose. For the plunger to work, there has to be sufficient water to cover its rim at least. 
Add more water if there isn't enough. Lower the plunger at an angle to cover the toilet drain hole making sure the cup is filled with water and the flange is inside the hole. Now push the handle, then pull back six to eight times before pulling the cup of the drain hole. 
After repeating the process severely, the toilet will start to unblock and eventually drain.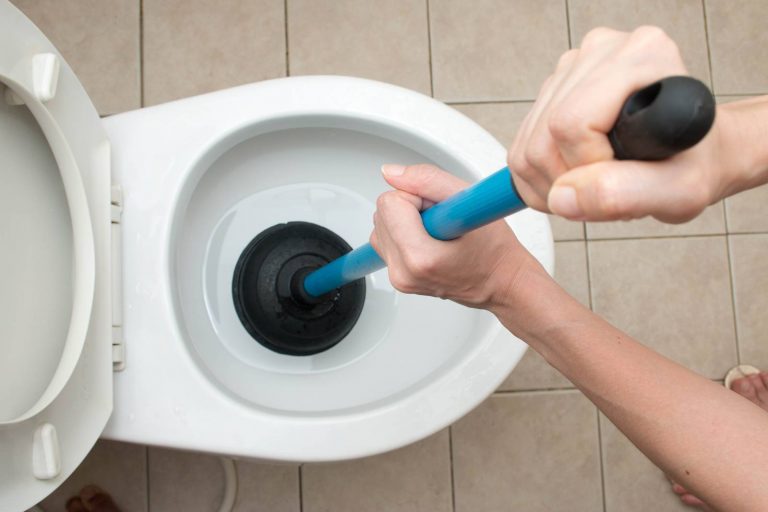 Using Homemade Drain Cleaners
A drain cleaner is a remedy that can be easily prepared with home readily available components. Heat at least half a gallon of water and bring it to a boil. 
As the water is in the cooling process, pour 2 cups of vinegar and one baking soda into the toilet. Add the hot water into the bowl. Leave the mixture for some hours and wait until the water is drained.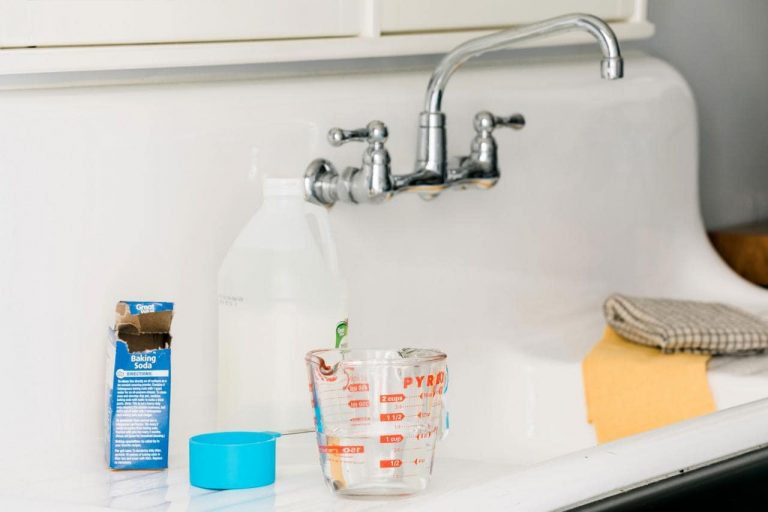 A simple coat hanger can be straightened with a rag wrapped on one end. Drive the wrapped end into the drain hole and move it up and around, forth and backward inside the toilet pipes. 
If the obstacle is within the wires reach, it will be disintegrated, allowing the toilet to drain.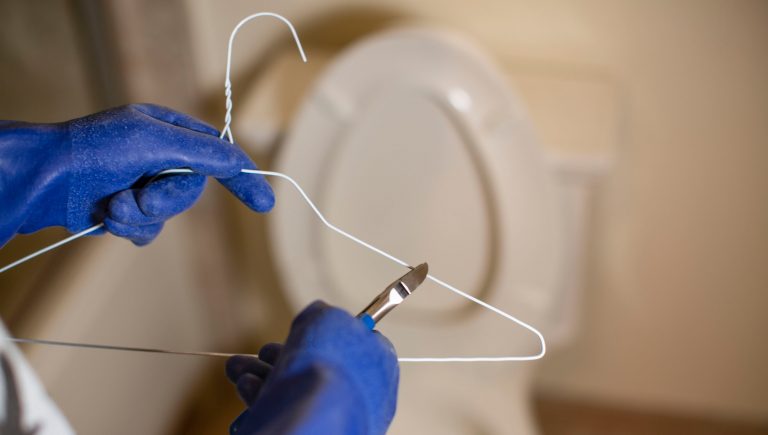 Using Wet/Dry Vacuum Cleaners
A wet/dry vacuum cleaner can also be utilized to cope with water, unlike the ordinary one.
Remove all the water from the toilet bowl and put the vacuum cleaner's hose to access the inside of the drain hole. Turn on the vacuum cleaner and let it suck the clogging debris.